The most hygienic solution for your toilet
Extra hygienic toilets
At Sanimood, we remodel and improve restrooms. We do this by using different materials than usual. We work with the latest materials and develop many applications in-house. Because of our smooth walls and floors , bacteria and odors have no chance to settle. As a result, our washrooms are anti-bacterial. You can feel and smell that.
Get in touch
Hygienically built
At Sanimood we build toilets differently. We use sustainable materials and do not use tiles on the floor or wall. We build with as few seams and cracks as possible, so there are no breeding nests for bacteria. This special method of construction, in combination with the antibacterial materials, ensures that your toilets are delivered very hygienically.
Easy to clean toilet
Our toilets are very easy to clean. You can easily wipe down the smooth walls with a cloth and the doors are also clean in no time. You don't have to worry about bacteria anyway. Our materials are designed so that bacteria and odors have no chance to settle.
In addition, we are known for our Sanimood Anti Graffiti System. With it, you clean applied spray paint or waterproof marker without effort. Cleaning the toilet has never been so easy!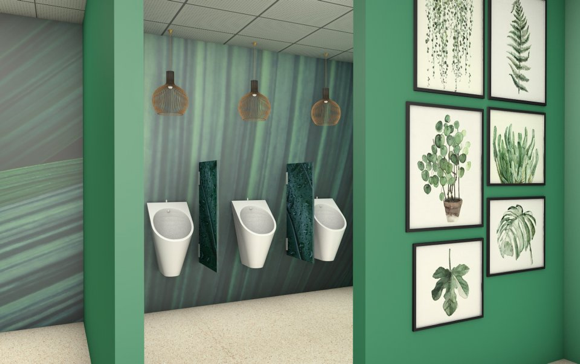 Discover our Sanimood products
Let our expert convince you
Want to know Sanimood's strength and what we have in store for your plumbing needs? There's no one who can tell you that better than one of our experts!