Go sustainable in your restroom with Sanimood
Preserving toilet rooms
At Sanimood, we have already helped several companies make their restrooms more sustainable. We use sustainable and recyclable materials that can take a beating, are very easy to clean and will last for decades. We use LED lighting, fuel-efficient toilets and we build PVC-free. The investment in remodeling and improving your restrooms will pay for itself in more than one way.
Get in touch
Lout-proof toilets
The toilet is regularly used as a subject of vandalism. For example, some people find it necessary to put their own spin on a wall or door on the toilet with marker or graffiti.
Our toilets are made of high-quality materials that are scratch-resistant and have a special coating that allows graffiti and markers to be easily removed. So you are always assured of a clean and neat plumbing.
Sustainable toilets at Eindhoven Airport?
People arriving at Eindhoven Airport often visit the toilet first. Therefore, we were asked to provide a fun, sustainable experience at the airport in Eindhoven.
We tackled the toilet facilities at Eindhoven Airport in 2015, and since then over 1.5 million people have used the toilet. All these vacationers and suitcases have not managed to damage the toilets. They all still look like new!
Read success story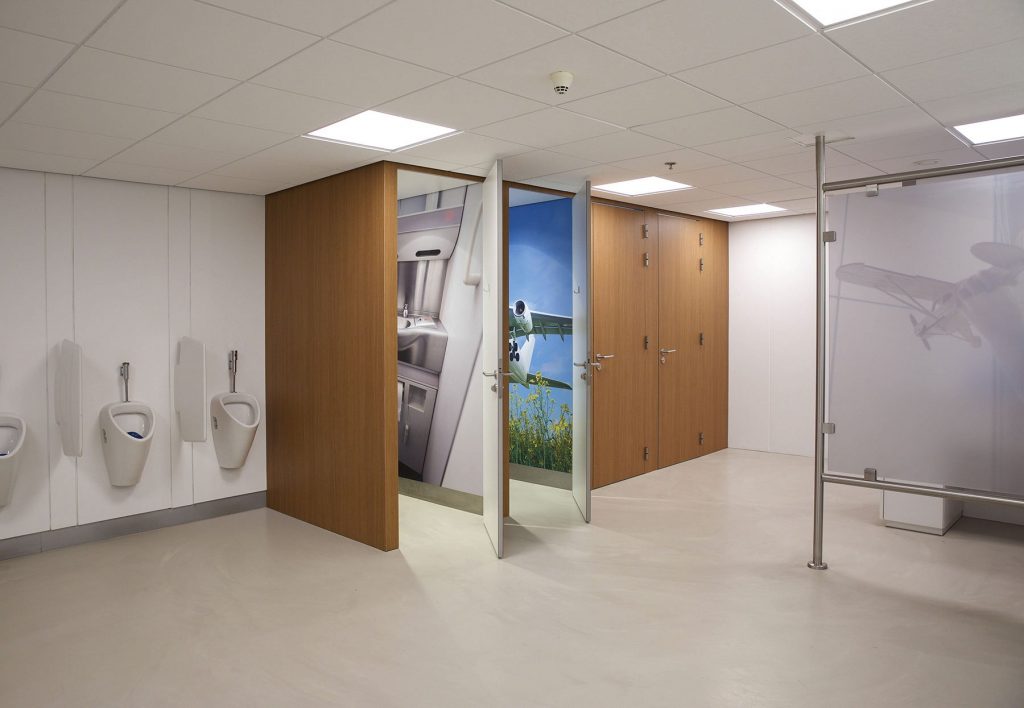 Discover our Sanimood products
Let our expert convince you
Want to know Sanimood's strength and what we have in store for your plumbing needs? There's no one who can tell you that better than one of our experts!