Sanitary panels, waterproof and no more joints
Transform your wet areas into an attractive place without grout. This creates a smooth surface that ensures your washroom is easy to clean. The SaniPanels wall coverings can be glued directly onto existing tiles, which means there is no demolition involved and it will be a relatively easy remodel or renovation. Also, the SaniPanels in your restroom are hard wearing, scratch resistant and chemical resistant. A creative wall covering in your bathroom.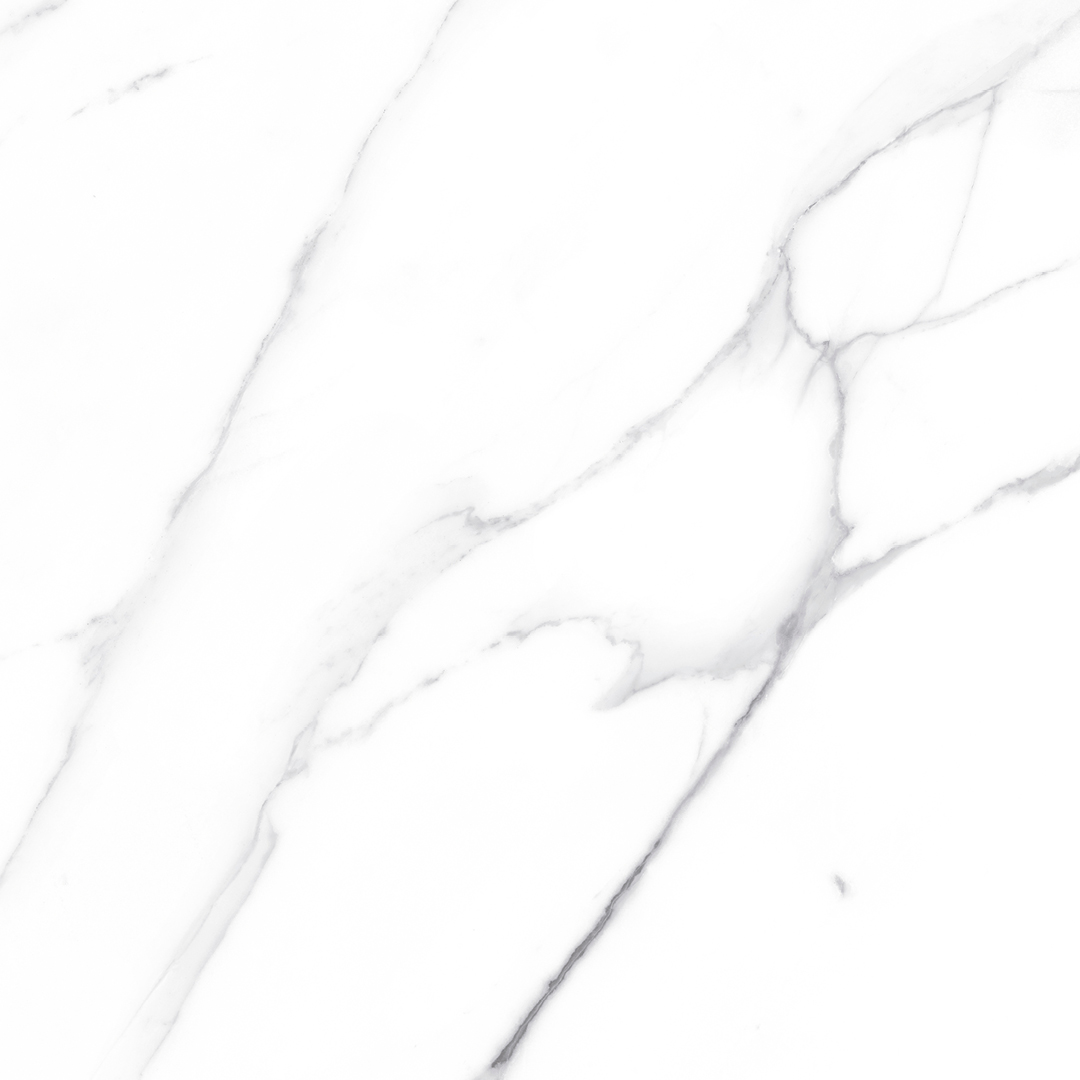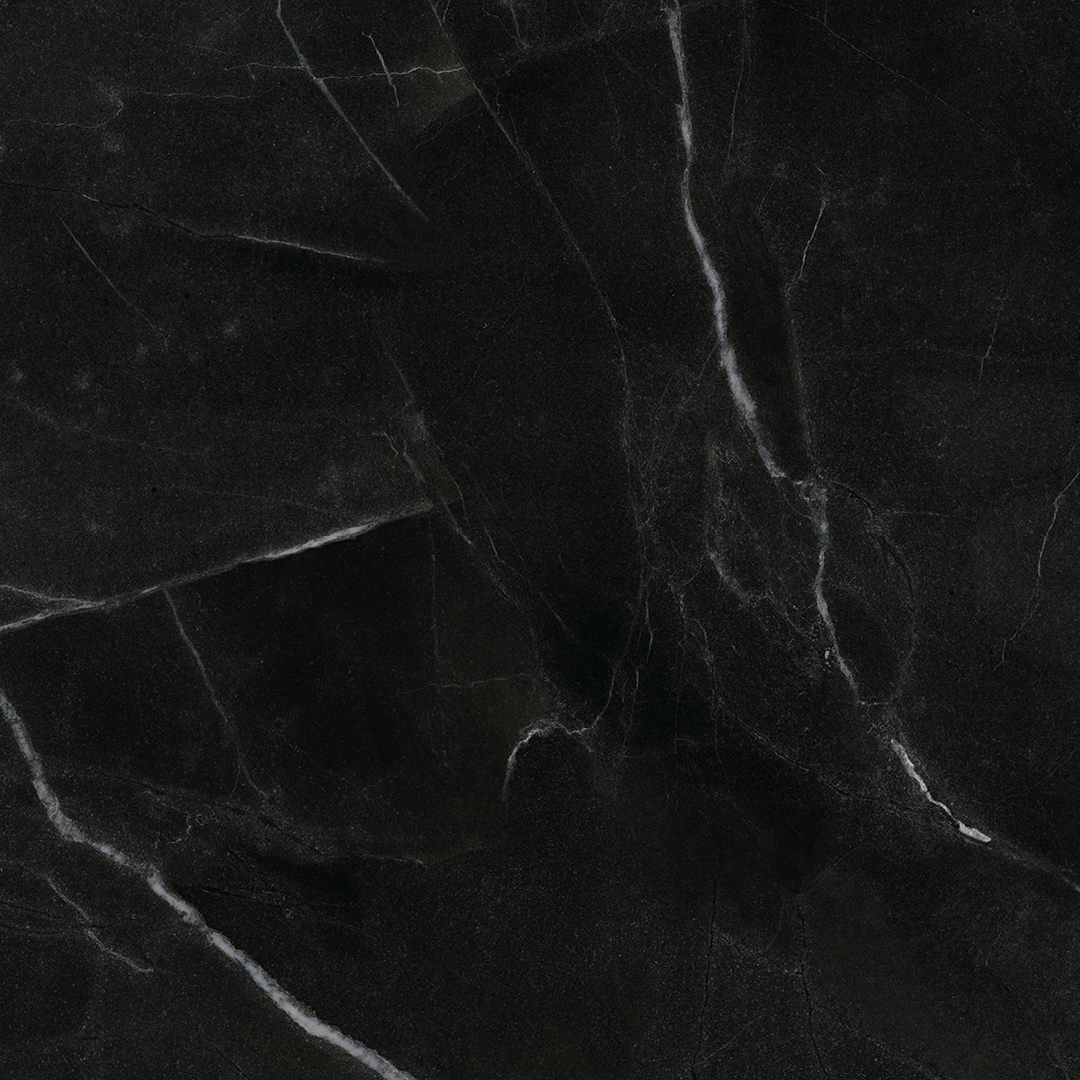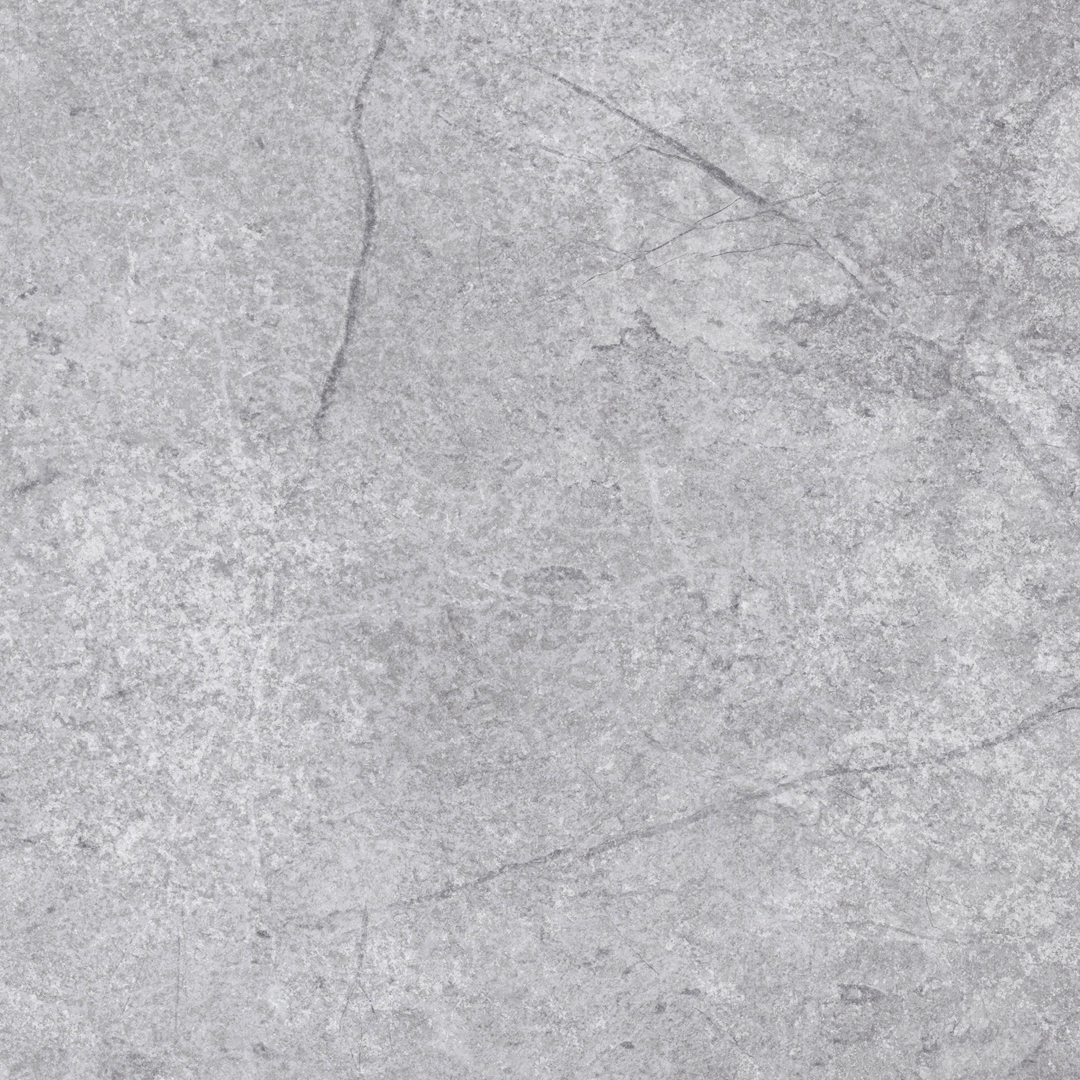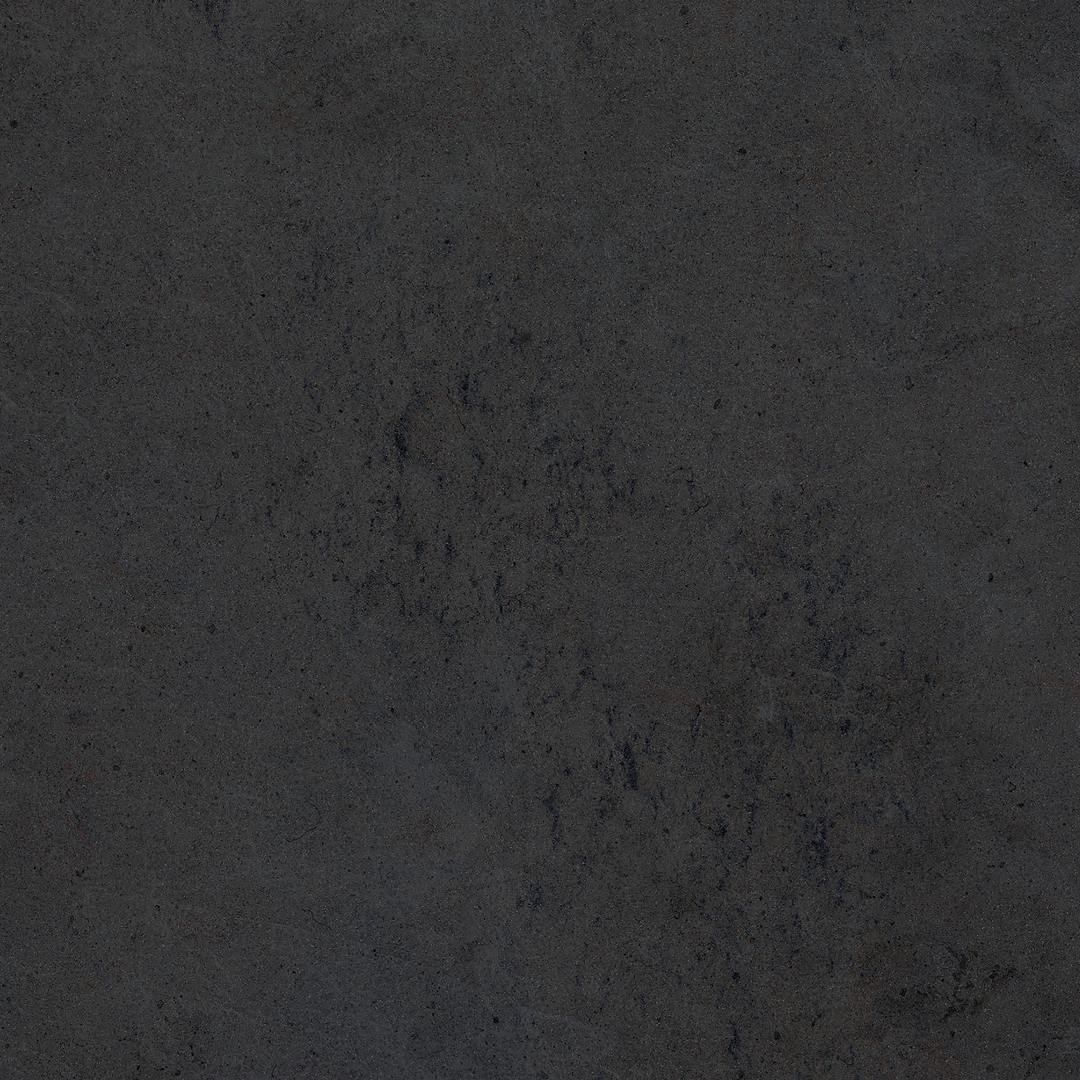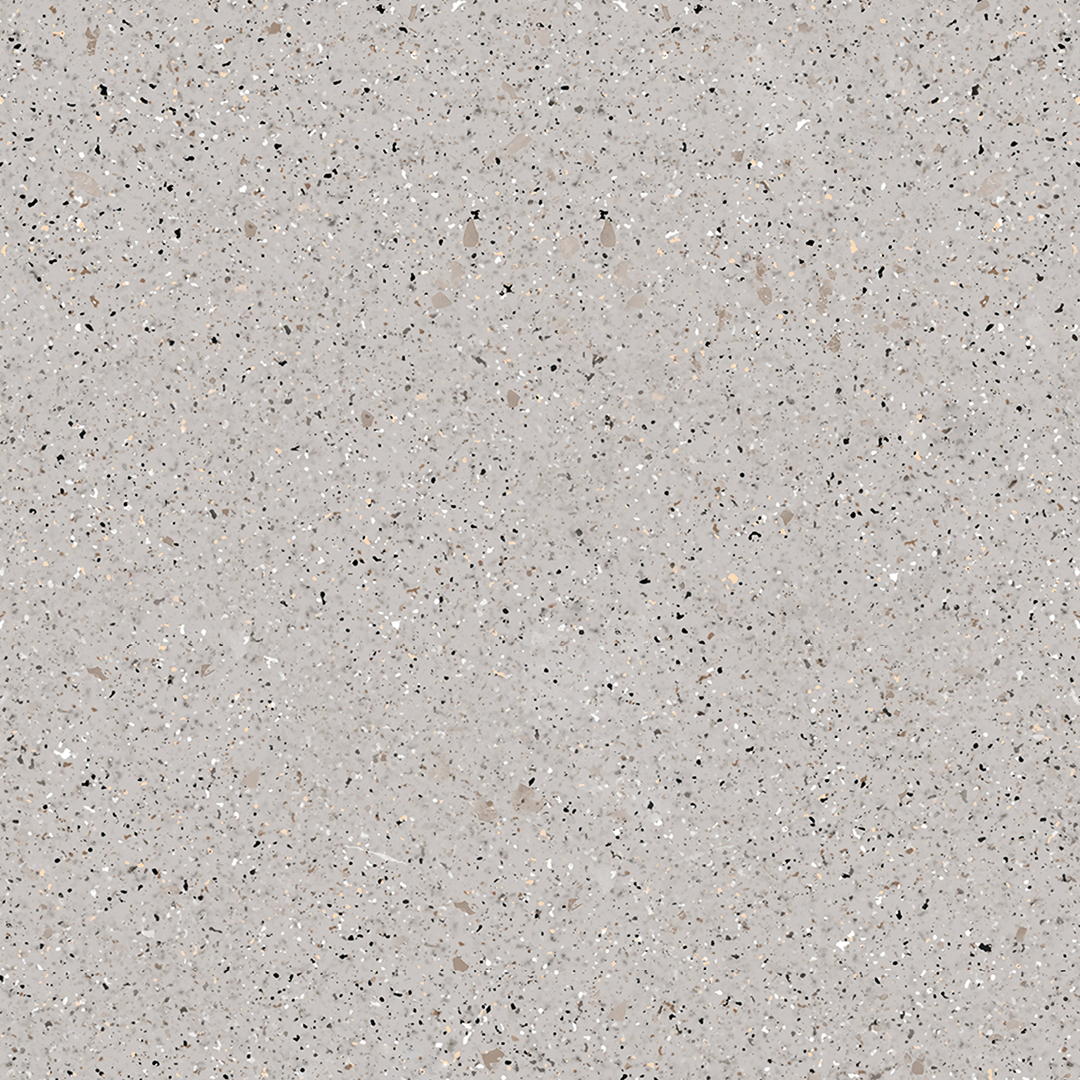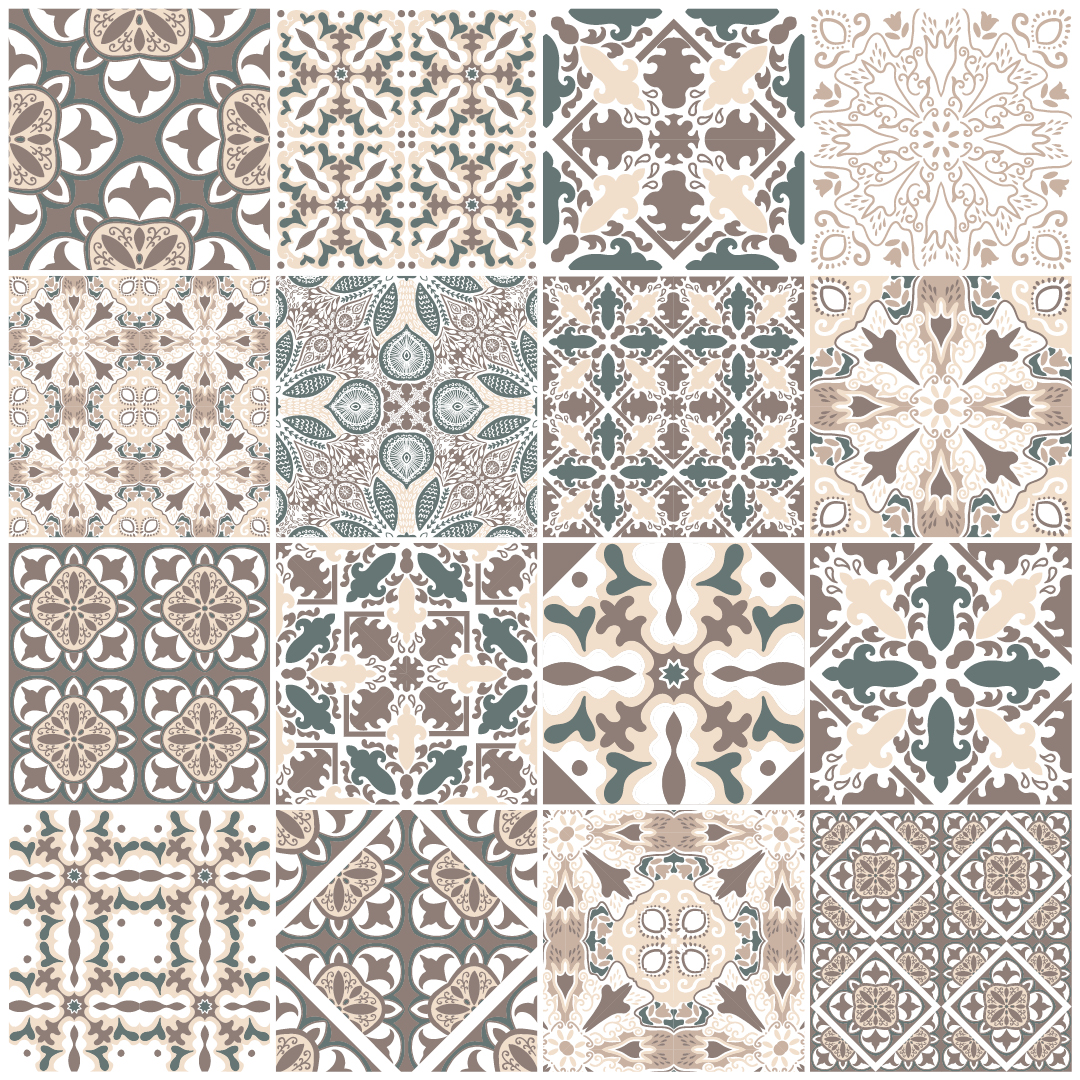 Experience Preservation Hygiene

Waterproof
SaniPanels, waterproof board for sanitary wall cladding
Material
Aluminum Composite sheet, top layer of 0.3 mm with a plastic core.
Specifications
Weight: 3 mm : 3.8 kg/m²
Certification: 0.01% water absorption according to DIN 53495
Fire class: B2 according to DIN 4102 (German standard)
Other: High flexural strength and dimensional stability
Plate sizes
Standard Collection
Thickness: 3 mm thick
2500 x 1200 mm
White marble

Black marble

Light concrete

Dark concrete

Granito

Tiles
Custom design
Different sizes possible on request up to 3050 x 1500mm.
Edit
Easy to machine with circular and jigsaws with fine-toothed blades, metal drills and hole cutters.
Protective top layer
Features scratch-resistant, antibacterial top coating.
Interested? Get in touch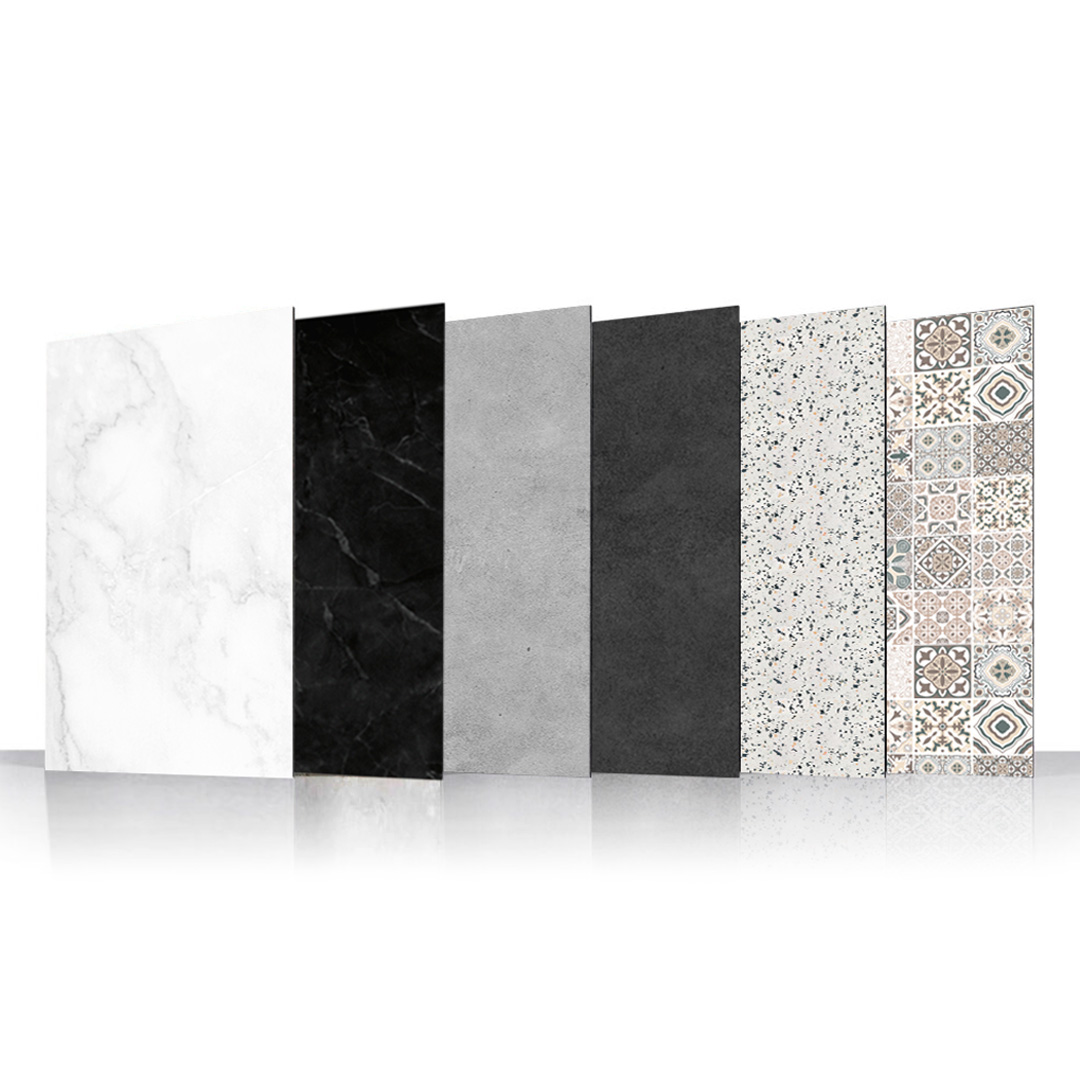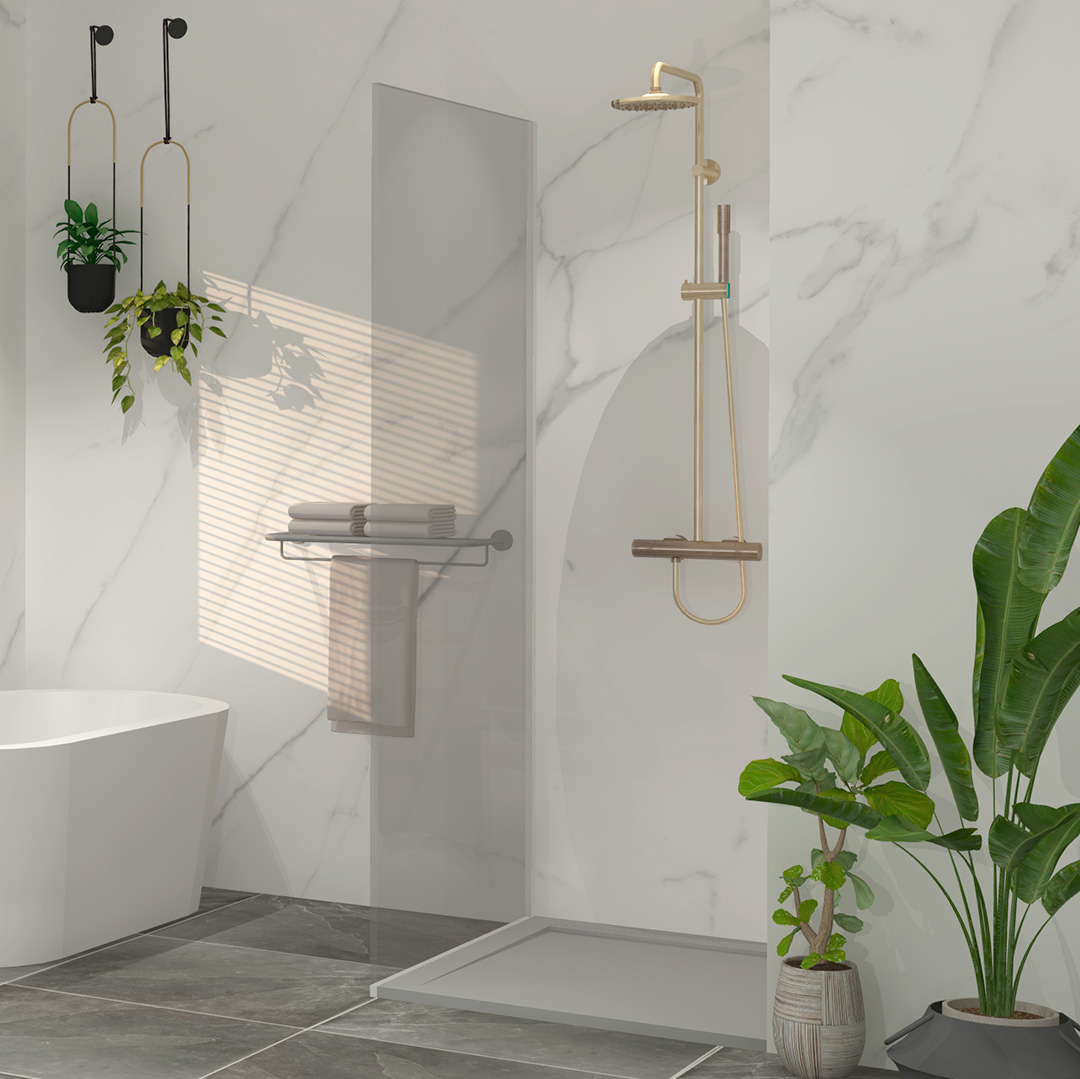 Situation before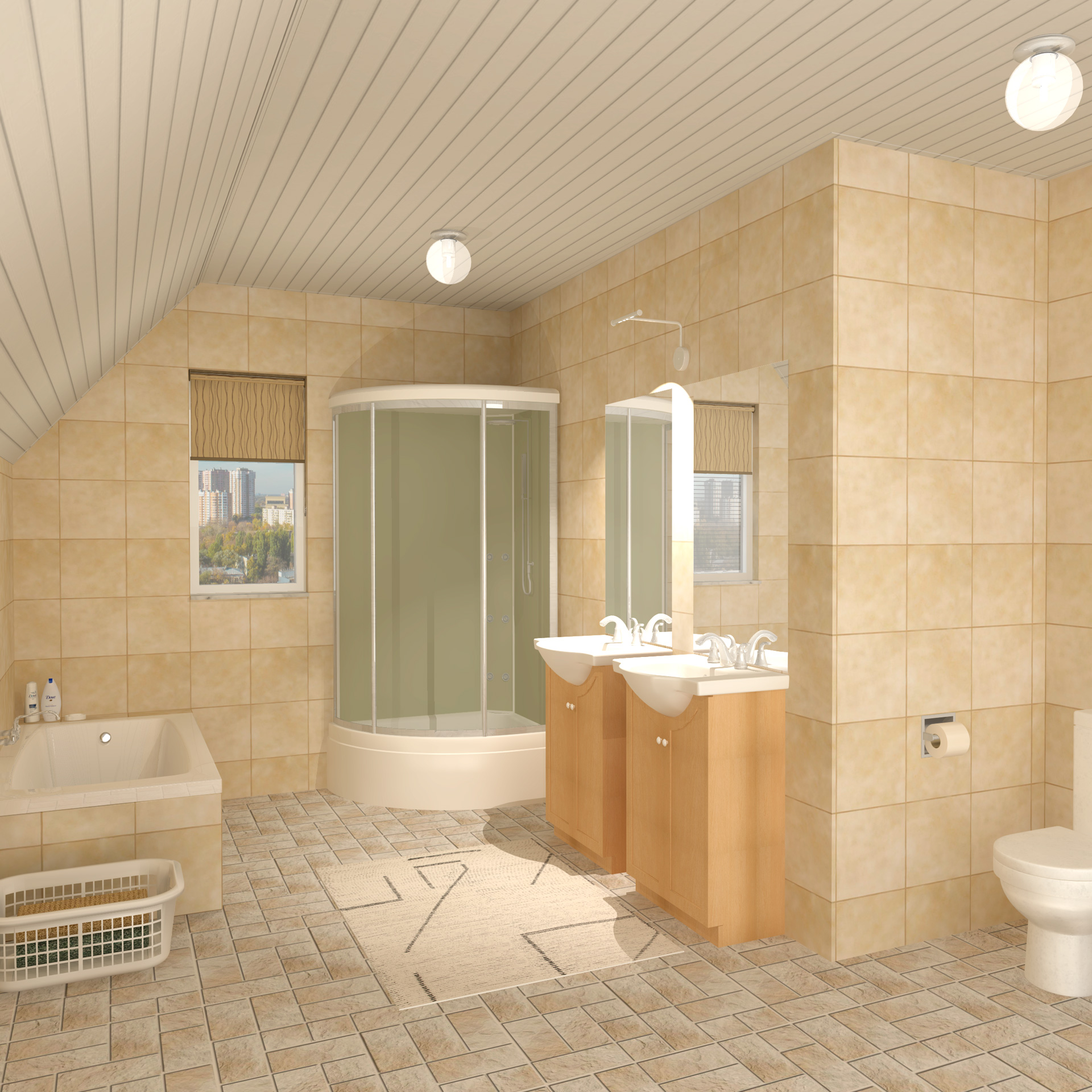 Situation after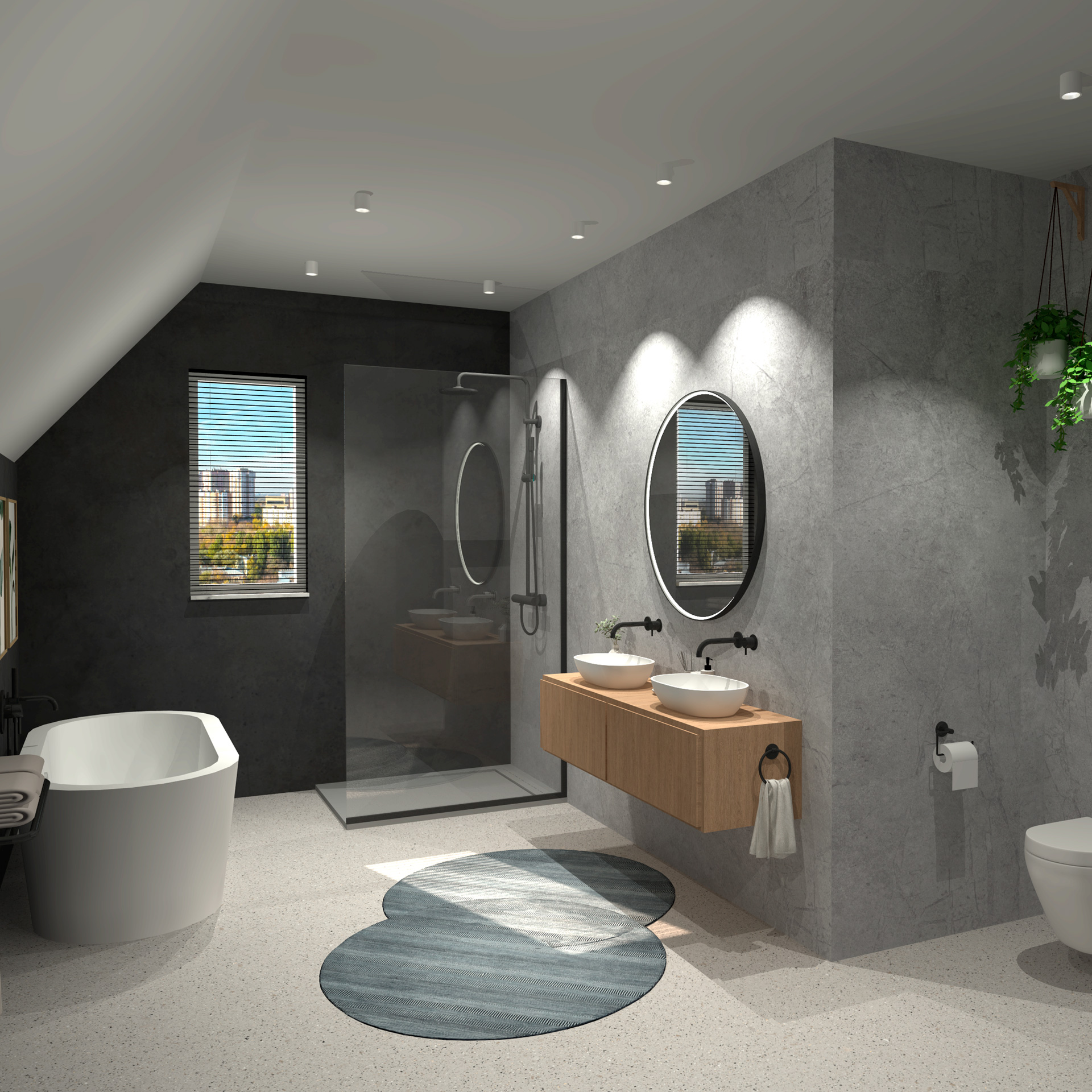 Black marble
Light concrete
Dark concrete
Granito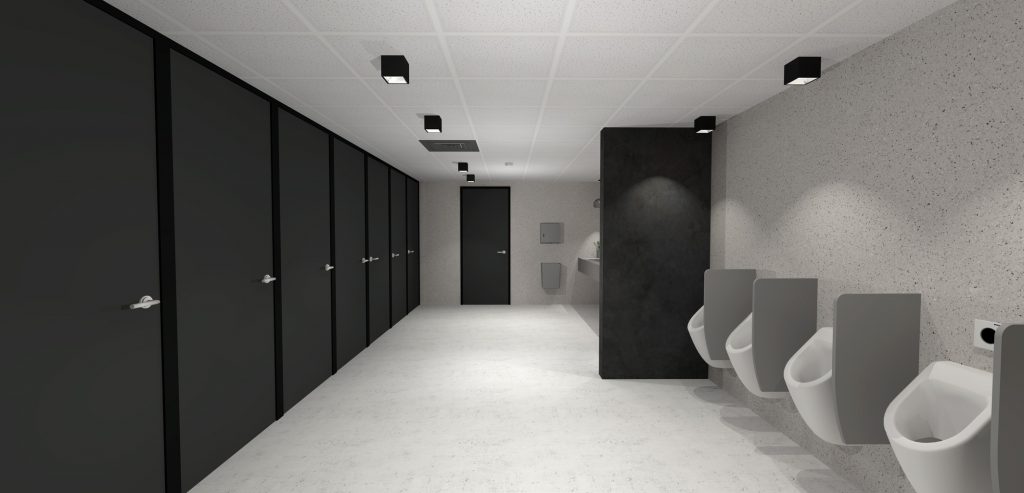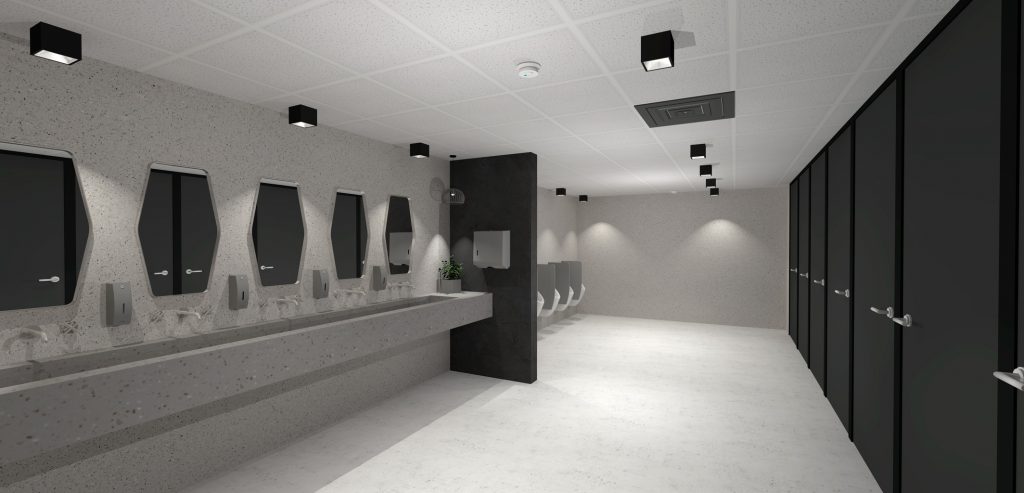 Portuguese tiles
Easy cleaning
The antibacterial coating ensures that no dirt sticks to the SaniPanels. The wall coverings in your bathroom or plumbing can be cleaned with all-purpose cleaner and a soft cloth, but are also resistant to chemical cleaners. A pressure washer can also be used safely. Do not use abrasives or an abrasive sponge as this will damage the coating.
Easy renovation
SaniPanels can be applied directly to existing tiles or any other type of substrate. You do this with sealant and tape or tile adhesive. In this way, you can very easily renovate or remodel an existing space without having to demolish everything first. This saves time, money and makes it very suitable for renovations of existing sanitary spaces.
Fully waterproof
The wall coverings are as waterproof as tiles. The aluminum composite is completely waterproof; water stays on it and does not soak into the material. Because the SaniPanels are installed jointless and you seal the seams and edges, water has no chance. A completely waterproof wall is created this way.
Let our expert convince you
Want to know Sanimood's strength and what we have in store for your plumbing needs? There's no one who can tell you that better than one of our experts!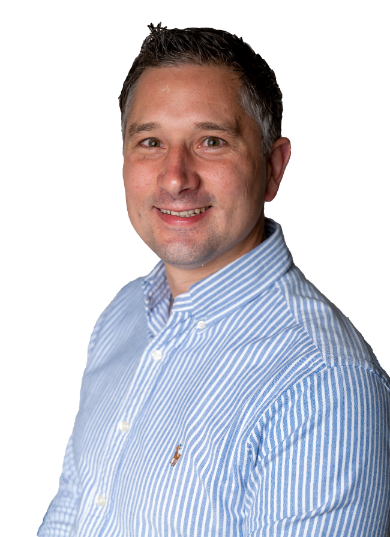 Innovative solutions
for a sustainable toilet