In a busy environment or during an overcrowded day, visiting the restroom can finally be a moment for yourself. Just kicking back, a minute of rest and recharging before you leave the restroom again and the door to the hectic opens again. To enjoy this moment, the appearance in the toilet is essential. A certain experience has to be created, and let's face it, we at Sanimood have a lot of experience with that....  
Positive perception on the toilet
Coming to rest on a dirty toilet has never succeeded for anyone. Hygiene on the toilet obviously plays an important role. But there are many other factors that determine the experience on the toilet and ensure whether someone can enjoy a visit or not. For example, smell (subconsciously) plays an important role when you enter a room somewhere. It is not for nothing that an estate agent pulls an apple pie out of the oven just before a viewing: smell subconsciously does something to people. In addition, the appearance of the toilet also plays an important role. For example, a white tiled wall often creates a sterile association and a colored wall often gives a warmer, homely feeling. How your restroom looks and what people smell when they come into the restroom makes the experience in the restroom. And with a positive experience, you'll enjoy a luxurious moment of calm with every toilet visit.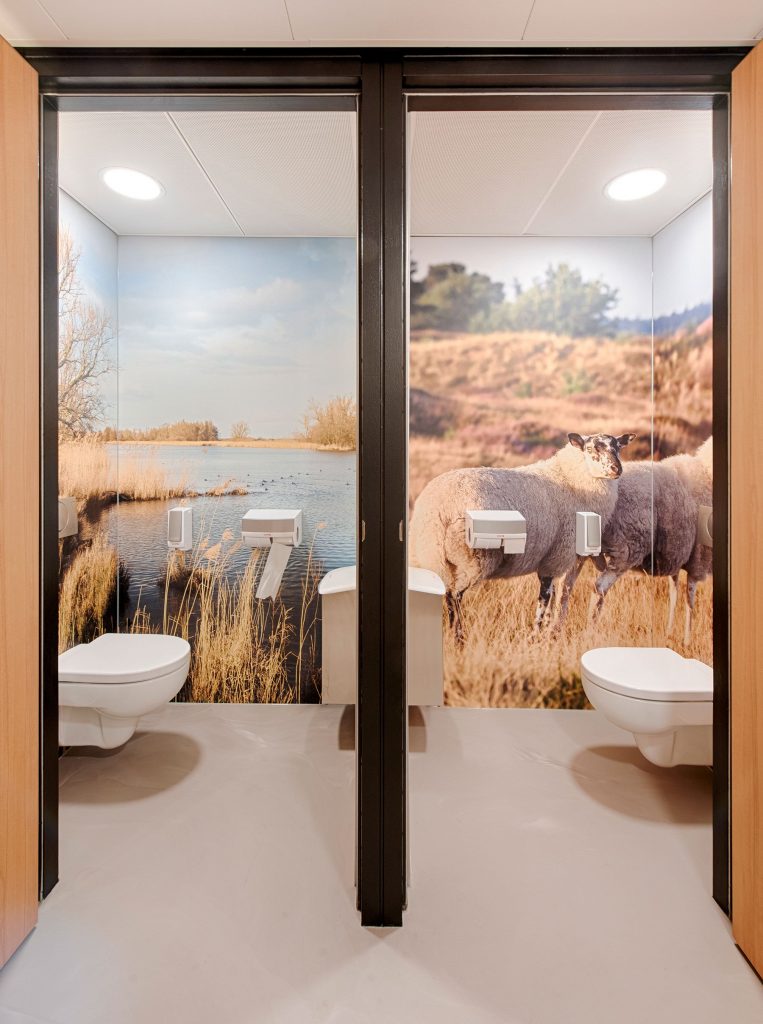 What experience suits my business?
At Sanimood, we like to think along with you to ensure that the toilet experience is in line with your brand and service and also creates a positive experience. We have already managed to create a wide variety of experiences for many organizations with very positive results! For example at Ziggo Dome, where we ensured that the feeling from the hall was maintained during a visit to the toilet: with dimmed light, images of musicians on the wall and matching music through the speakers, the experience continues during a visit to the toilet.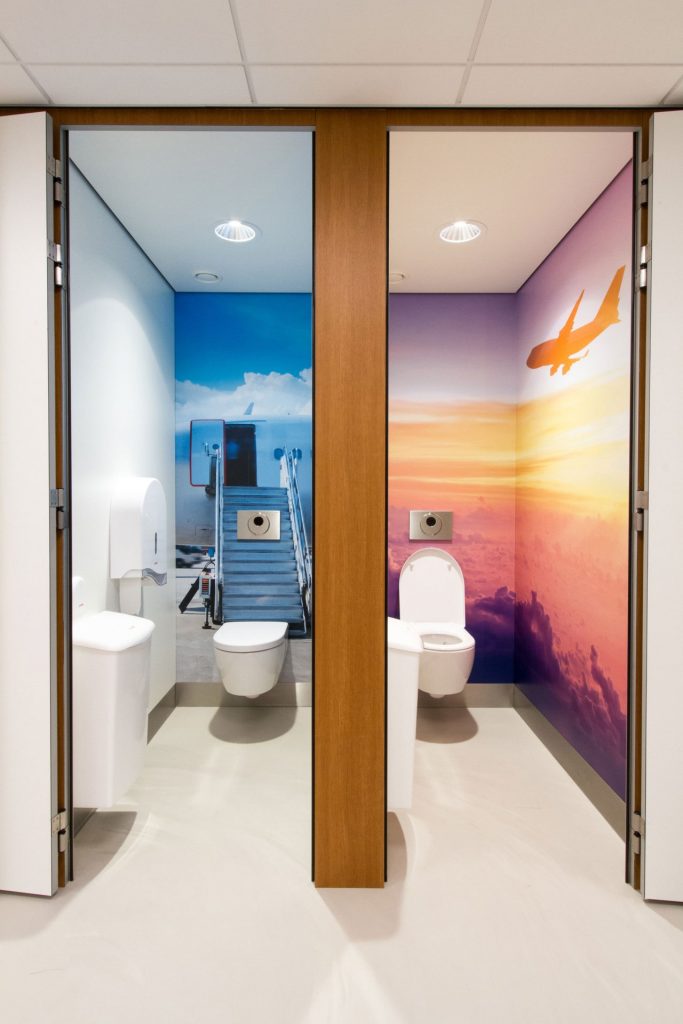 Discuss the possibilities with our expert 
Wondering what kind of toilet experience we see for your business? We are happy to tell you more about it and explain how we provide a pleasant toilet experience for your employees, customers and visitors in a very hygienic way.