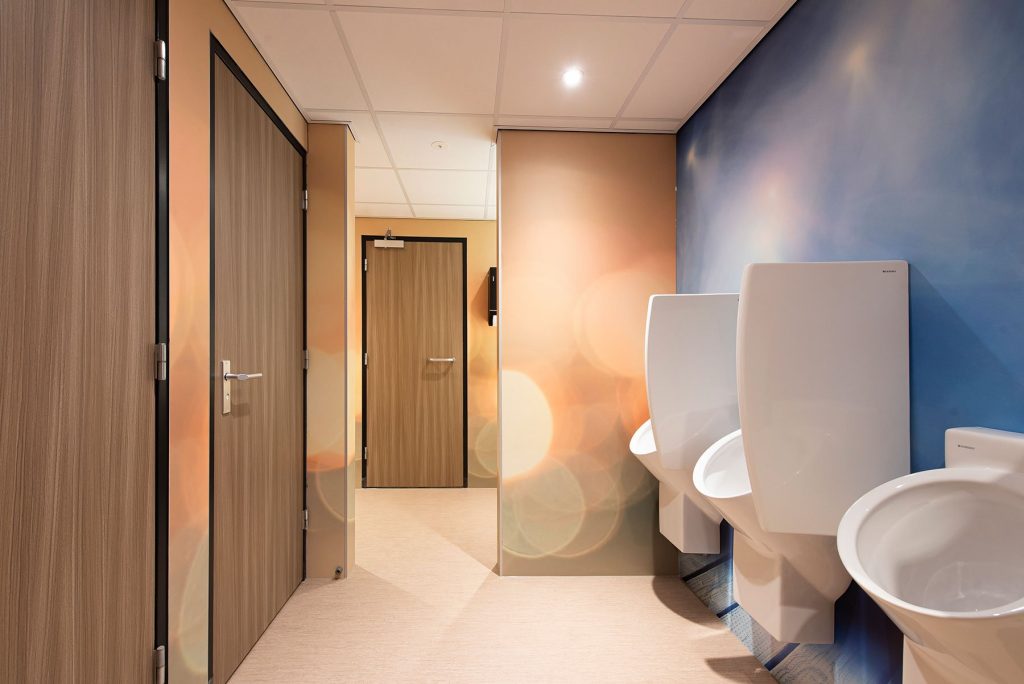 No matter how high the need, anyone who enters a toilet can see at a glance whether the toilet is hygienic and clean and whether you like to do your business here. Sometimes there is no other choice and you have to, but the hygiene in a toilet is something that stays with you after a visit. That is why we at Sanimood are proud to have been the creators of the cleanest toilet in the Netherlands.
Hygienic toilet takes care of itself
A hygienic toilet takes care of itself? Right. People are less likely to leave a mess on a toilet that looks clean and hygienic. If you find yourself in a toilet where the traces of your predecessor's use are still visible, you probably won't feel the need to leave everything very tidy after your visit. 
Therefore, hygiene is the main pillar within our offer. The washrooms we produce at Sanimood are made of special materials that are super easy to clean. The walls contain a special anti-bacterial coating that prevents bacteria from settling. It is also not possible to chalk a romantic love message on here with a waterproof marker, so the walls also always stay neat and clean. Of course, we think it's cool to put together a beautiful toilet, but even more important we think the hygiene of your toilet, so you have low maintenance.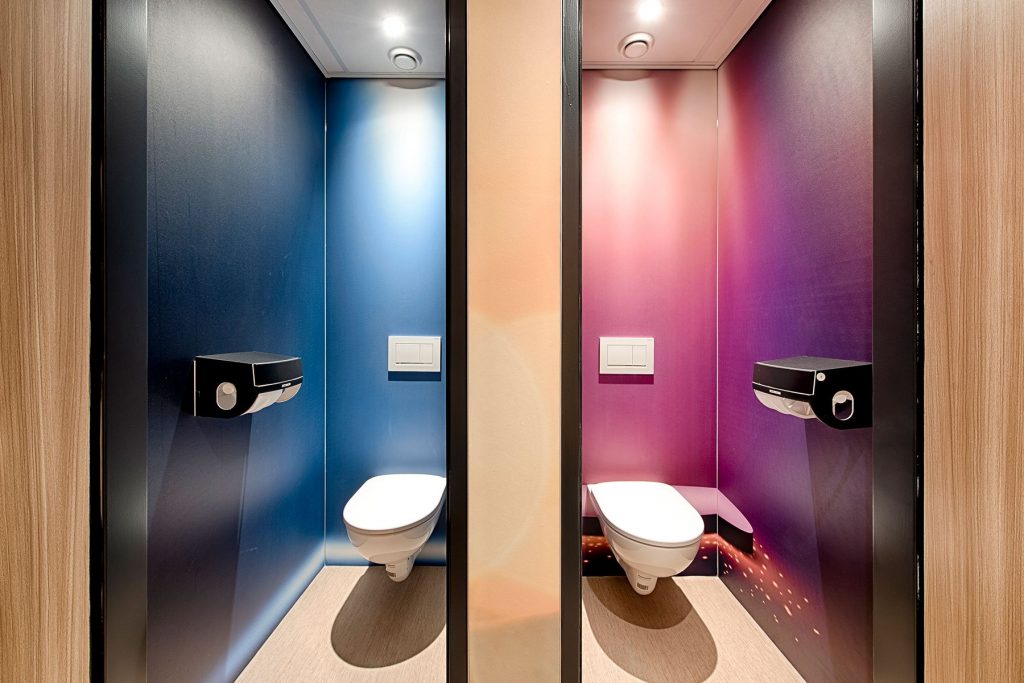 How did we build the cleanest toilet in the Netherlands?
Building the cleanest toilet in the Netherlands is actually quite simple. At Sanimood, we work in such a way that we don't use tiles but smooth walls and floors. This means you're not fiddling with dirty cement edges and you can easily clean all surfaces. Because of the special coating on the walls, as mentioned, it is not possible for bacteria to settle. So for the cleaning team, it is peanuts to clean the washroom. 
Your own hygienic restroom?
Wondering how we can build your washroom hygienically? We would be happy to tell you more and explain how we ensure a pleasant toilet experience for your employees, customers and visitors where hygiene is our most important starting point.