Help build a better, sustainable world
Where once no one seemed to care, today we are very much concerned with "the future" and adjusting our lifestyles so that we take a little better care of our planet. Melting ice caps, a hole in the ozone layer and huge CO2 emissions have woken up a lot of people and companies. Also at Sanimood we are wide awake and ready for the future!
Sustainable toilet
At Sanimood, we work with sustainable materials and materials that are recyclable. This way we ensure that we keep waste to a minimum and contribute to a better world. Sanimood's toilet rooms are also very durable, because they can really take a beating and we can say without a doubt that our toilet rooms will last for decades. 
How can we be so sure? In 2015, we had the pleasure of taking care of the restrooms at Eindhoven Airport. These toilets see about 1.5 million visitors a year and therefore also about 1.5 million weekend bags, rolling suitcases and laptop bags. You can see it before you don't you? People are packed and want to quickly go to the restroom before boarding the plane. Literally and figuratively, this often does not go without a hitch. Yet after all these years you see nothing of this: the toilets look like new! At Sanimood we build truly sustainable toilets.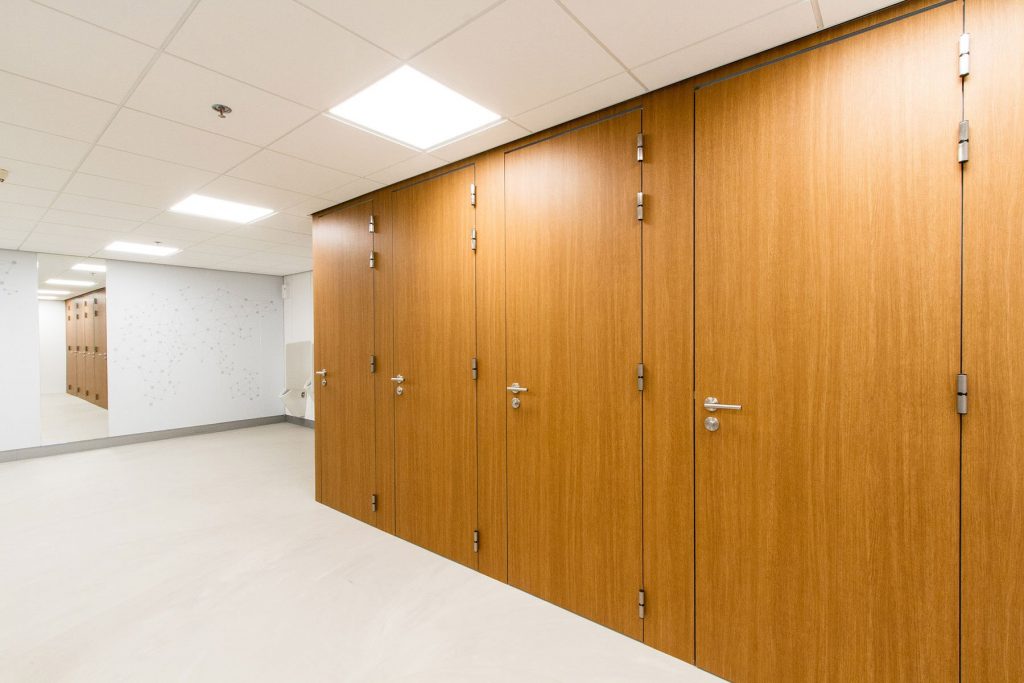 Saving money with a new toilet
Besides using sustainable materials and a lumber-proof toilet, at Sanimood we also make sure you save costs on your energy and water bills. For example, we work with LED lighting and use water-saving toilets. In this way, too, we think about a better world and build the toilet of the future.